SNEAKERS NEW BALANCE GS327CE BLACK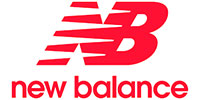 Code: GS327CE-BLACK
Motivo:
Low Sneakers
€ 78,30
Price reserved only for our registered customers.

How to choose the size
buy now


Size not available

Receive a 15% discount immediately by entering the Promotional Code: INDIGO15


Quando la corsa ricreativa ha conosciuto grande popolarità negli anni '70, le scarpe da corsa sono diventate anche da prestazioni. Se da un lato i modelli di quei tempi erano considerati semplici per gli standard di oggigiorno, quel decennio si distingue per il momento in cui le scarpe da corsa hanno veramente preso piede. Grazie alle 327 gli anni '70 sono stati teatro di innovazione ridisegnando in modo accattivante gli elementi di design con uno sguardo moderno. Con una rivisitazione angolare dell'amata silhouette a zeppa, con il marchio "N" sovradimensionato applicato asimmetricamente e un'avvolgente suola dentellata ispirata al trail, le 327 assicurano una reiterazione del running della tradizione. Le 327 per bambini miniaturizzano questo modello classico adattandolo ai piedi in crescita.
- Intersuola svasata
- Tomaia in materiale sintetico con design fang esagerato ispirato da 320, 355 e Supercomp
- Marchio NB sovradimensionato
- Marchio con testo New Balance mediale lineare
- Suola dentellata che si ispira alle scarpe da trail running 355
- Linguetta di protezione in gomma ispirata alle 320, 355 e Supercomp
- Linguetta in nylon di ispirazione rétro
- Fila degli occhielli con spacco
- Chiusura con lacci per una calzata stabile
Shipping & Returns
> EXPRESS SHIPPING throughout Europe
> Free gift wrapping
> More time for your returns, extended period to 30 days